If I lay here
If I just lay here
Would you lie with me and just forget the world?
Suppose I can't blame anyone but myself, this time. After all, I thought I'd figured out, what could be so bad, really, once I figured out the settings....and no one will see me one moment, whilst I disappear the next...
How bad could Windlight be, after all?
Oh, I found out. All over again.
(Incongruent Truths? You'd better believe it.)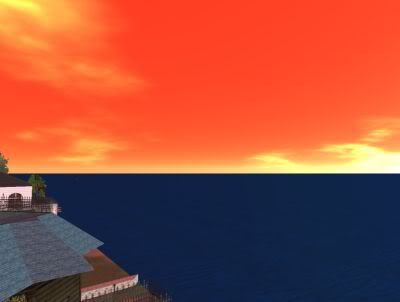 (Red sky at night, sailor's delight...but that looks like midday.)
(I've eaten sherbet this color. I've never seen a sky that shade.)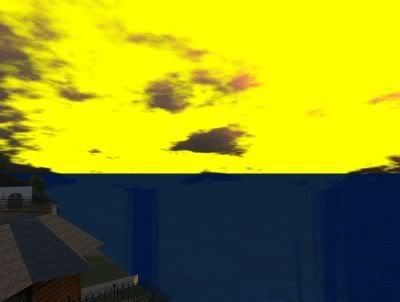 (There was literally no way to get away from blinding banana-glitter yellow, it seemed...)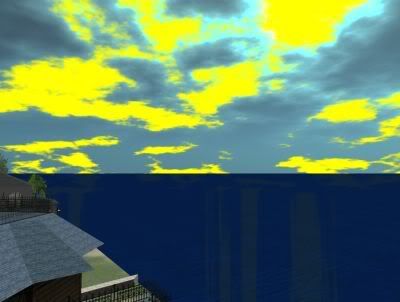 (I think I've seen this sky, actually...in Yellow Submarine...)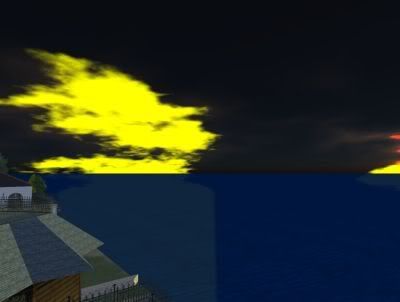 (It's getting worse! Where do I HIIIIDE...)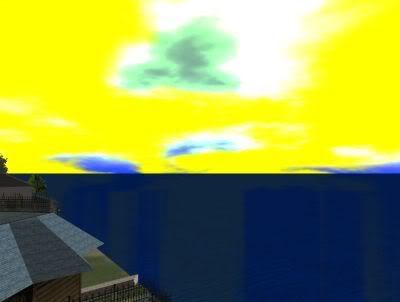 (*begins to twitch in the corner, rocking back and forth*)
(Now, this is just RIDICULOUS! This was the setting my friends ADVISED me to have! Burning flat gold atmosphere with roiling soot-colored clouds that move like tentacled gang members across the sky....DO NOT WANT!)
FINALLY!
Something
RATIONAL!
A sky I can
LIVE
with!
The only one with not a speck of yellow to be found. "Blizzard".
...and, as I'm finding out now? It only works on midnight....
GAH!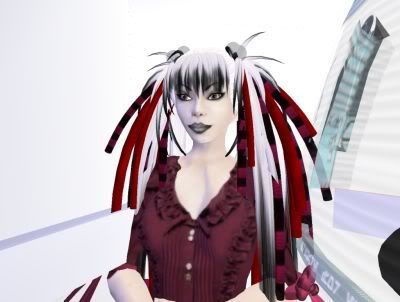 Well, at least I'm...not...fluorescing....
*sighs*
(If anyone needs me, I'll be hiding under this rock here. Where it's niiiiice and dark.)
(Lyrics at top from Snow Patrol's "Chasing Cars".)