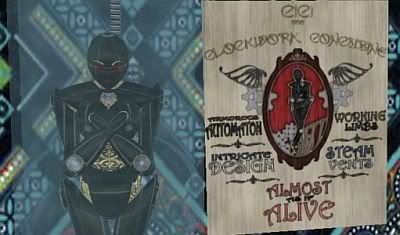 CiCi is here!
I admit, I started calling her CiCi because it's cumbersome to type out "the Clockwork Concubine" at all times. But she's here! She exists!
Moreover, this steampunk sweetie is for
sale
. Hee!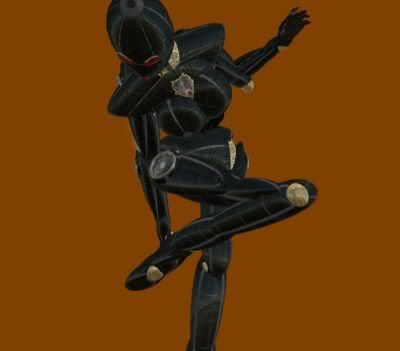 Nearly fully primmed out, and you should
see
the detail, she's just
breathtaking
. Moving gears, steam vents, did I mention he's considering adding a voice pack?
Amazing. Just completely amazing. It truly is.
Come see her at
Fawkes Allen Designs
. You won't regret you did, whether you invest or not.
Oh, yes. Didn't I mention that either? She's an avatar. :) Now the inorganic
can
be interactive!
Not that Caledon didn't already have good evidence of that...
I'll post more information in a day or so; at present, I'm vastly overtired. But huzzah!
Slowly, bit by bit, the store is coming together! And CiCi, I'm very very proud of her.