Baby please,
baby please don't take your love from me...
I sit and look for the darkened moon, and there is only shadow. I look at the sky and even the stars seem distant. Am I misinterpreting, or has the wandering satellite wandered farther away than I can reach?
I breathe carefully, wondering what to say, wondering if there are words to say, wondering how to call down a moon that's no longer there.
Moonless night indeed, but for how long?
silently please, listen to the words I say well
I'm not talking just for play, listen to me please
We've danced this dance before, and I myself am far too familiar with the steps. Step and turn and meet; step and turn and part; the dance of leaving is engraved deep in me. I always know the ways to turn, the formal movements, pavane of departure, unconscious and knowing.
I do not want to leave the wandering satellite. It's my way to be left, true, and in some sense, I always expect that over leaving myself. But...it's also not my way to fight, I don't know how to fight, in some sense acceptance is easier than denial.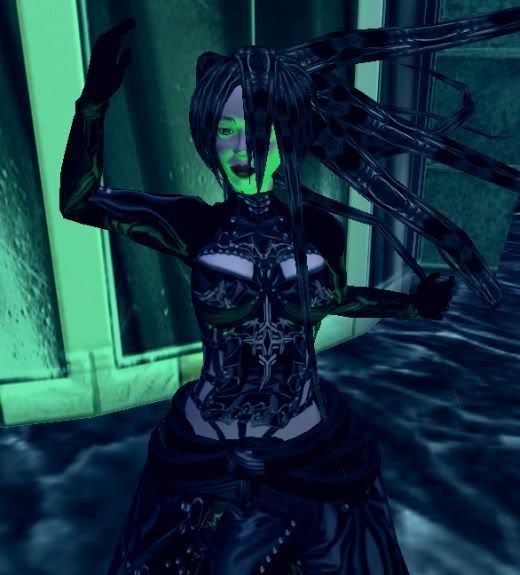 If I knew how...if I had the skills...I'd fight, this once. I'd stake my claim and expose the beating heart in me and say to the satellite that this is more important than he knows. But I lack the words, the phrases curl in me, I cannot fight.
heaven knows
it's not the way it should be
heaven knows
it's not the way it could be
don't you know
there's no need to leave?
There will be blood from this, if he goes. Third strike to my heart, I know it. And when the second's barely healed, barely closed over, could reopen that wound in me...but if he means to go, I cannot stop him. I have pleaded all I can. I have stood in the night shadows and begged him not to go. I can do nothing else but wait, now, wait and hope he makes the right decision.
Whatever that decision will be, for him. For us. For me.
down inside,
don't get caught with foolish pride...
put all the other things aside,
there's only you and me
believe in us...
It's all I ask. That if you reach that point, that if you
need
to say goodbye...that you
mean
it, that you know what it means to me. Because there's no going back after. There's no reopening the door. And more than my life has been shattered over this, too much blood and pain and heartbreak have gone into this now to change.
If you say it's over...
it will be.
Don't say it...unless you're sure.
heaven knows
it's not the way it should be
heaven knows
it's not the way it could be
don't you know
there's no need to leave...
(Lyrics taken from Donna Summers' "Heaven Knows")