On to
booN
: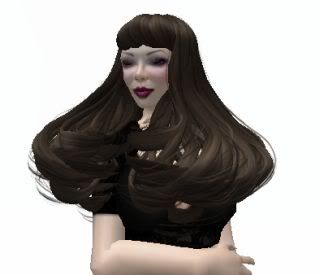 MSK335 in a shade called "mat". I won't say this is the weirdest hair I've seen--I did most of both Crazy-Arse Hair Hunts, after all--but this is downright strange Plus, sculpted again, all those looping swirls? Are frozen in place.
Seen from the side in "purple";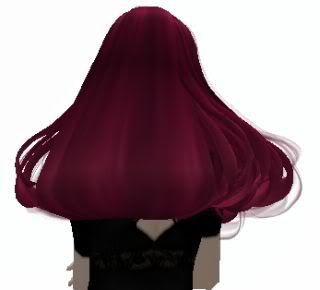 And from the back in "pink".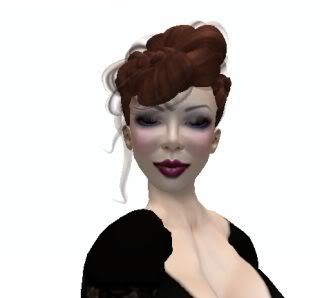 QPT129 in "chestnut". Fairly messy updo with what looks like tentacle-y bits off one side...at least until they rez in...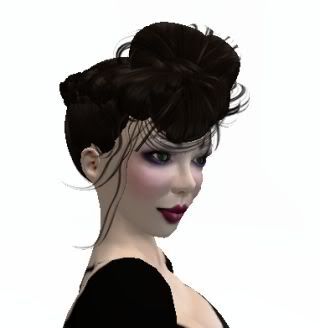 ...and become hair-textured tentacle-y things. From the side in "chocolate". This would probably work better with some adjustment; this was wearing the demo straight out of the box, though.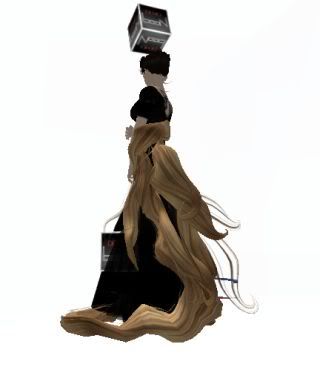 VNS660 in "body gold". I am...not sure...where the hair is supposed to be coming from.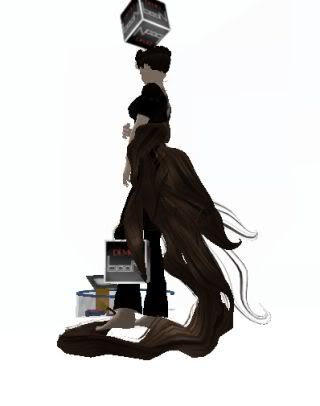 This is it in "body brown" with my skirt and shoes removed. I still don't get it.