[05:56 PM] Arella Ohmai: Please put your clothes back on and stop doing that to the phone. o-o
What a line to log in on.
News from Caledon and Desmond Shang:
While the community gateway program ended...

Caledon Oxbridge, INTERESTINGLY enough, seems to have landed as one of the destinations for new residents.... hmm, wonder how that happened! grin...

..anyway, there are loads of new residents eager to meet Oxbridge Professors and so forth. Oxbridge is a fully operational new resident destination, with way more traffic now, than it has had all summer.
GOOD. Frankly, I think killing the gateway program was the third stupidest thing the Labs have ever done (first: popping Zindra as an Adult continent, over making a graciously developed, stunningly beautiful PG continent instead, and second: allowing login-to-location over login-to-training session for newcomers). SO, I think it's absolutely wonderful that the Oxbridge orientation program is still thriving. New residents need SOME kind of how-to course, and if the Labs don't care about new residents, at least Caledonians do.
Next up for Hair Fair demos:
!SyDS!
:
I've never understood the name, frankly, but they
are
a hair salon, and while I don't own any hair by them, that might change.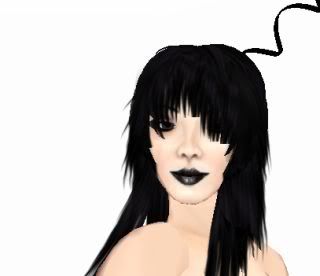 Salt hair in Raven. The demos are no-mod, so I can't make adjustments, but I think this one is very nearly perfect out of the box. It's a choppy razor-cut style, but with enough length to add that touch of femininity. What's more, this is also--with a bit more resizing--a perfect unisex style for the bish community.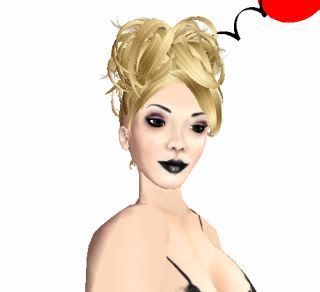 Tosca in Honey. You don't see many casual updos that actually work. This one does. I'm not in favor of the back 'fringe' of short hair along the nape, but that's a minor gripe. Overall, this is fun, flirty, and could be worn for casual nights out or fancy-dress balls.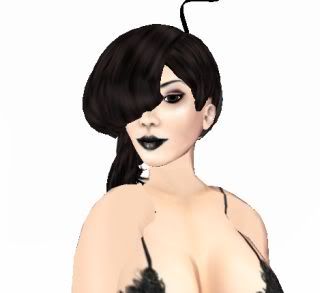 Unchain in Café. This one's....odd. I can't modify it so I really don't know if those are
meant
to be brain-spearing bangs, or not. All I
do
know is it looks like the designer was trying for
Veronica Lake
, but came rather closer to
Mary Quant
.
This is Vague, also in Café. Short and spunky, lots of volume, sculpted hair so I'm pretty sure it won't move, but you might not care.
And finally, two shots of the last demo in the box:
This is Wave, in Tea, left side. The left side is cute and wavy and looks like it should be worn by a pop star for maximum bounce onstage performing to a packed arena crowd.
Turn the camera, though, and we have...
The right side of Wave, which might be better with adjusting, but as it is, looks sparse and unflattering.
All these designs are in vendors supporting Wigs for Kids, and she also has a "goody bag" out for those who brave the lag. Her booth can be found on
Hair Fair 2
.
[07:28 PM] MystiTool HUD 1.3.1: Entering chat range: Voghdiel Svoboda (11m)
Right, then. I guess if you have a mouthfilling nominative for a first name, you're fine with one for the last...