(Us on the big board before the sim went to the solved-names-only format.)
Pictures of the black train from
Octoberville
.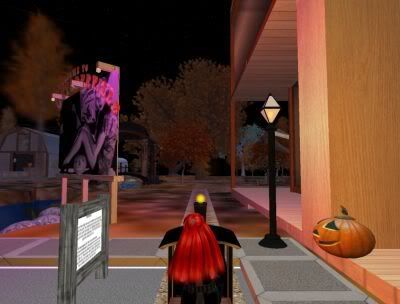 Now that it's all said and done,
I can't believe you were the one
To build me up and tear me down,
Like an old abandoned house.
It's a mini-train, the
Octoberville Express
, called the
Black Octoberville
by the locals. Old-style chassis, small-size train, one (fairly evil) passenger car (more on him later).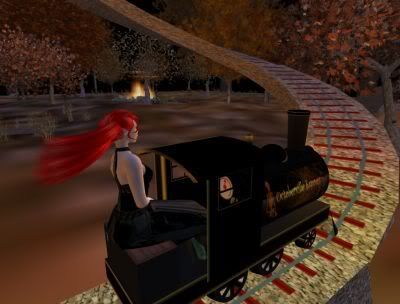 What you said when you left
Just left me cold and out of breath.
I fell too far, was in way too deep.
Guess I let you get the best of me.
The train loops around, up, down and over, it's a
very
winding track. The train does the best it can, but at times, it leaves the track entirely (you'll see that in a bit).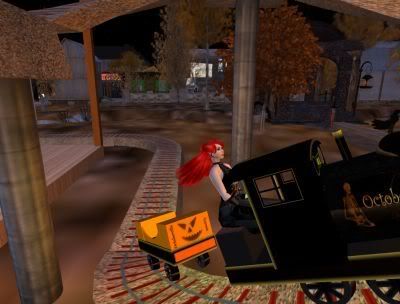 (Note: extremely evil passenger car behind me. Trust me on this.)
Well, I never saw it coming.
I should've started running
A long, long time ago.
(Down the slope that rises just moments from the Pixeltrix building.)
And I never thought I'd doubt you,
I'm better off without you
More than you, more than you know.
It gets entertaining when the train leaves the rails. It's a function of sim lag--the scripts that power the engine are
really
well done, and the train has an auto-homing feature that brings you back to the depot if things completely lose coherency--which, with this many sim visitors? Happens a
lot
.
(One of the times I auto-homed back, because the passenger car detached. Willful thing. You can see below me all of Witch's Hill spread out in all its...eek.)
I'm slowly getting closure.
I guess it's really over.
I'm finally getting better.
And now I'm picking up the pieces.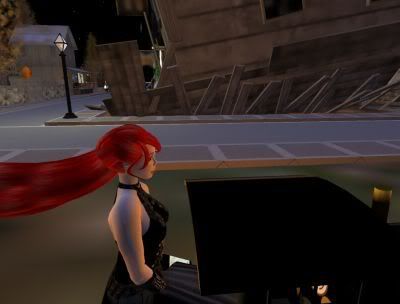 One of the really interesting features in downtown Octoberville this year is the tornado-flipped home. It's actually a Shadowiccan satellite store, but it does make shopping interesting, as you pick carefully through roof struts and chandelier debris.
I'm spending all of these years
Putting my heart back together.
'Cause the day I thought I'd never get through,
I got over you.
(Beginning the trek back through the pumpkin patch that leads to really bad places...)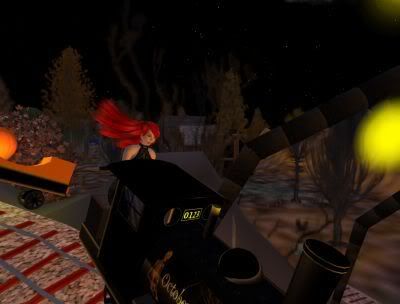 Going up Witch's Hill, where most of the really interesting things along the train ride happen. Continued in a later post, because I forgot how many pictures I really had!
(Yes--for anyone wondering? That
is
the leg of a giant spider...)
(Lyrics taken from Chris Daughtry's "Over You".)