I FOUND THEM!
I found the bats I want again!
They're made by
Mutant Industries
, and when the Avatarium in Taco went down, I thought they died too. I couldn't remember their name. And I just wasn't finding
any
good bats on the grid.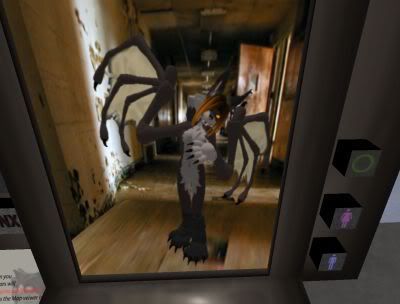 Now I just have to pick a shade...
Also...
the world is round
. So says my artist. I believe what she does
is
real art.
But many don't. Art off the grid, art
of
the grid, digital/CGI art in general...it's somehow viewed as 'lesser', not as important. As if wrangling pixels is no less difficult than breathing. As if the only
real
art is created by bristle and pigment, charcoal and hands.
These are my hands. They create. That they create in a virtual environment, that they are virtual appendages...doesn't change things. I make. I create. I watch the world and it inspires me. Clothing, shoes, hair, eyes, houses, furniture, flowers, rugs....I have made all these things, and more.
And I am not one-hundredths of the artist that Sysperia Poppy is. How is
her
art less real?
Art is real. We are real. There is art here.
That makes it real art.