This is such a simple little trick. I can't believe I didn't think of it sooner.
I don't, as a rule, do this, but...
I am currently on the ZHAO II HUD AO. It's about as easy to use as my old Franimations system from Abranimations, but it takes more poses in certain areas than the Abranimations one did. And the thing I most massively resented about the old ZHAO--lack of click-button access--is now coded into the new one.
But...that acid green.
*Shudders*.
Even tinting the base tone to sage didn't help...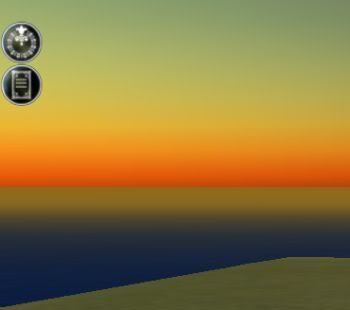 Enter Miss June Dion to the rescue. She sells a free AO, based on the ZHAO II system, for her Seiren fashion release. I picked one up when I picked it up.
Today, I had free time to transfer all my animations over from the old, acid green, ZHAO II, to the brand new, Dion-approved, 'gothic'-toned ZHAO II. It's white, grey and black when it's on; it's grey, dark grey and black when it's off. Otherwise? It's perfectly dark and offends my sensibilities not a whit.
Why didn't I think of this sooner? It's
perfect
...