Followed by the visit to Gawk, was a visit to
DECO
. DECO is in the Scribble sim, which is somewhat odd to begin with, but in a fun and whimsical way. This? This is hard-core architecture, my friends. Which makes it stand out.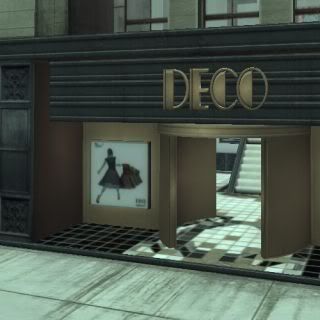 (The front of DECO in Scribble.)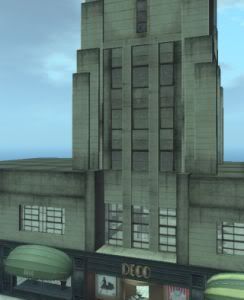 (Part of DECO's tower.)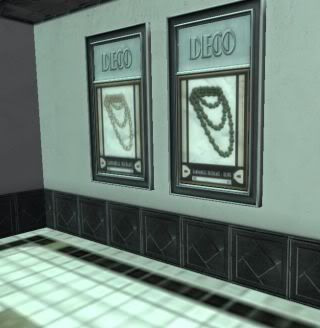 (Proving that the products inside are as much in period as the structure.)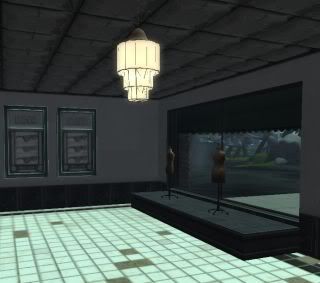 (One of the vintage light fixtures.)
(The 'clean' version--next to the aged version--of an aluminum 20's table and striped vinyl chair.)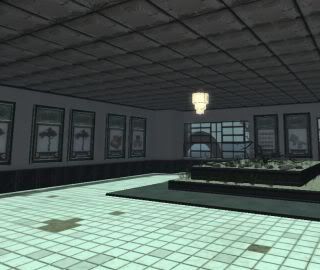 (Upstairs at DECO, the small line of landscaping items, with that fabulous tin ceiling detail.)
By the way, as I'm currently having hard drive troubles, I wasn't able to do post-processing on this entry or the one before. What I
did
use was the Blue Monday Windlight setting, and--while both these builds are
lovely
without it--that setting casts a dreamy, blue-green glow over everything that's just phenomenal. It added so much to these pictures, but believe me--the artistry of the builds was far greater. Both of these are worth a visit.