I look up to the little bird
That glides across the sky
He sings the clearest melody
Crackle of frost, chill of the winter wind, save it's part of me, unfurling shiver down the spine. I am restless, discontent, I wander, place to place to place, never satisfied.
It makes me want to cry
It makes me want to sit right down
and cry cry cry, yeah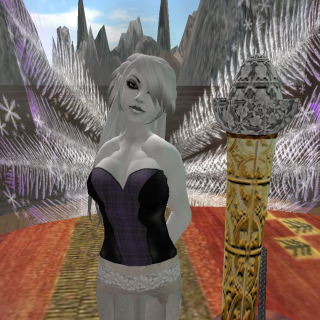 Smoke over the mountains in Turkey; flowers in clay pots beside the tiled dance floor in Catalan. Sands sweeping between the ancient columns in Egypt. Wandering, drifting, directionless as snowflakes on the morning wind.
I walk along the city streets
So dark with rage and fear
And I...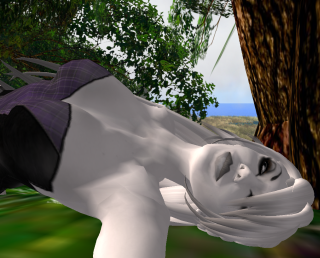 I go to the forest, trees reaching for the sun, thick flowers underfoot, and I am yet dissatisfied. My mind is more full of thoughts, recriminations, distrust, than there are flowers growing here. I relax against the thick moss and I am not comforted.
I wish that I could be that bird
And fly away from here
I wish I had the wings to fly away from here, yeah
I walk to the edge of the sea, spray splashing me, salt stinging me, seafoam swirling in nearly recognizable patterns, and all this beauty is wasted on me, when the inside of my head cannot appreciate it. Cannot see past it. Cannot
get
past what happened.
But Mama I feel so low
Mama where do I go?
Mama what do I know?
Mama we reap what we sow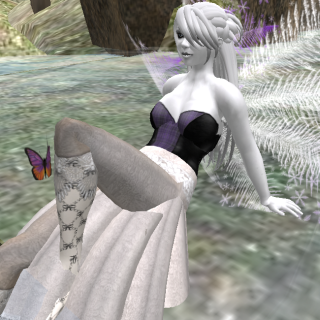 I sit at Mystique's hot springs, reflecting on the amusement of all the poseballs being butterflies, but it doesn't last. The water warms my feet but not my heart, never penetrates through the chill skin.
This is my fault.
They always said that you knew best
But this little bird's fallen out of that nest now
I've got a feeling that it might have been blessed
So I've just got to put these wings to test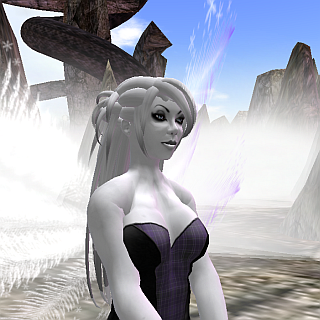 I walk the mists at Stonehenge, thinking. The sky so bright and clear, it's like a silver mirror overhead. All the overhanging murk fades into the mist and I'm clear, I'm clear, crystalline as the snow in my wings. I have something, I hold something, and it's
a
truth, if not
the
truth.
This is your fault, too.
For I am just a troubled soul
Who's weighted...
Weighted to the ground
Listen. This is important. "Drama" is what we create. "Roleplay" is how we act. They are not separate. Drama can come and wrap itself tightly around the play, and it is not separate, it is not dismissed. It shouldn't be.
But even more than that, there are times and there are places for all things. Dancing has more to do with the societies we create, not the roles we live within. It used to be said in some places that the dance circle was as sacred as the place of worship, and all animosities, all recriminations, all feuds should be set aside for the dance.
When did we stop believing in this?
Give me the strength to carry on
Till I can lay my burden down
Sometimes our personal paths are strained and anxious, sometimes the paths we walk in world are dim and indistinct. We are, all of us, at least most of the time, doing the best we can, and some days are always better than others. Everyone falls, everyone fails. All of us. This is known, this is always part of how things work, when they work, when we make them work.
Give me the strength to lay this burden down
down down yea
Give me the strength to lay it down
Lay it down, lay it down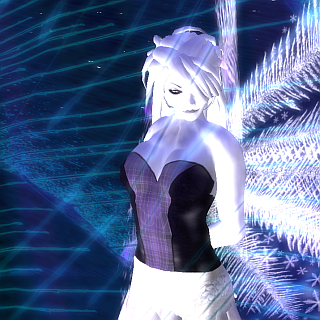 But perhaps I'm forgetting when Lord Bardhaven dragged the owner of a neighboring sim into the center of Victoria City and cut out her heart. I mean, for such vitriol, such acid loathing, as I heard at the Edison ball...it would have to be something huge, wouldn't it? Something EVERYONE would remember. Certainly something his friends would know...right?
Am I wrong?
Was
there something that happened that would justify the spite? Beheading Duchess Eva, mayhap. Or walking into Mr. Drinkwater's personal library, and setting it ablaze. Something
large
, now, something of
scope
, something that would result in nine hundred and two pages of shock across the Caledon forums.
Hmm. Can't seem to find anything that fits. So what
was
the reason everyone decided Bardhaven would look better festooned with arrows? On fire?
But Mama I feel so low
Mama where do I go?
Mama what do I know?
Mama we reap what we sow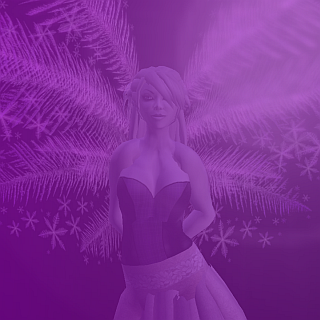 Am I missing something? Because I stood there with the rest of you. I listened, I made token protests, and it's killing some part of my heart that I didn't yell back that you were all wrong.
Even
the people I work with,
even
the people I roleplay with, if it comes down to that.
Even the people who hold more of my life in their hands than they know, at least online. I am sick at heart that I was even a token protester to it.
They always said that you knew best
But this little bird's fallen out of that nest now
I've got a feeling that it might have been blessed
So I've just got to put these wings to test
And it will not happen again.
If I have to disrupt what I think of as the serenity of the gig...if I have to stand up and leave, what I consider the ultimate unprofessional act...if I have to leave the home I've made in Caledon if it comes to that...
I will not stand by again, no matter
who
is under discussion, and let a friend of mine be treated to such disdain and loathing. I. Will. Not. Dances may no longer be sacred, but by my gods they will be
neutral
, and if the lot of you can't agree to that, I have no business being around
any
of you.
Other news.
The
comments on Viewer 2009
are priceless, and deserve to be read again. Especially
Penny Patton
's. But changes are coming, and it's far more extreme than just a shuffling of buttons.
With the Lindens pledging to listen to user feedback all the way. Of course.
As they did so well with Zindra.
(Lyrics, of course, from Annie Lennox' Little Bird. Many shots were taken at Vegetal Planet. I highly recommend going, it's all sorts of amazing there.)