Unbelieveable.
Unbelievable
. On a day it's now a
known fact
I'm going to exist
off the grid
and God pulls this.
God...SUUUUUCKS.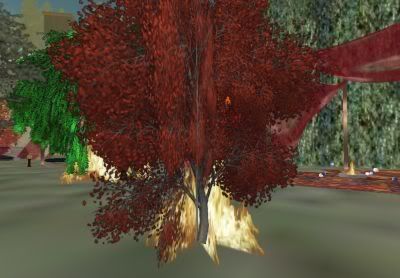 [12:06] Stiv Kaczmarek: Em, you have a tree on fire
[12:07] Stiv Kaczmarek:

HAHAH BURN IN THE RED FIRES OF HELL, TREE
I thought he was done. Couldn't do anything about it; okay, fine, I lose a tree. God is a petty vindictive god of petty vindictiveness, I can cope. I've known that for a while, it's not news.
But later...oh, later. It got worse.
[20:13] Stiv Kaczmarek: pssssssst
[20:13] Stiv Kaczmarek: fire
[20:14] Stiv Kaczmarek:

NOT NAMING ANY NAMES

but
[20:14] Stiv Kaczmarek: someone might have tossed fire into a certain

AREA


[20:14] Stiv Kaczmarek: that you own
[20:14] Stiv Kaczmarek: and/or reside on
The worst part? Of finding out the Lord my Stiv has set my trees ablaze?
He's locked the damn fires. I can't MOVE THEM
.
The Powers that Linden keep telling me this:
Removal of the object 'campfire' from the simulator is disallowed by the permissions system.
ARRRGH!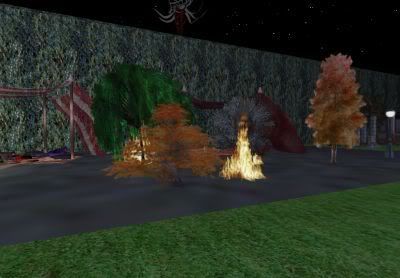 God, you ssssssuuuuuucccckkkk soooooo
muuuuuuch
....
Right. Time to bring in the big guns.
I'll have to call in on my mystical landlord powers. Stiv...you're gonna get in
trou-
ble...