Oh, man...groovy time tonight. We had the Steelhead experience. You had to be there, man....the
colors
...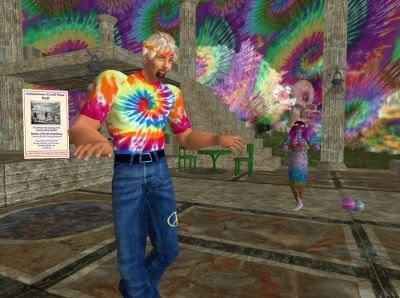 Hotspur O'Toole showing his colors...
Sheriff Fuzzball Ortega afraid to move. (Get that new computer soon, Fuzz!)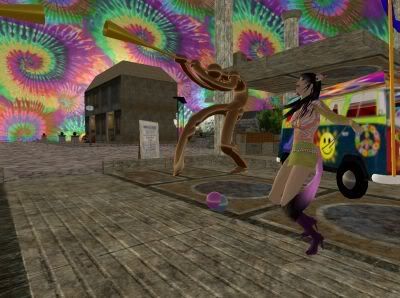 Tensai Hilra, by the VW microbus. Trippy, man. She's got a tail. (She was also one of the two Grooviest Chicks of the evening...)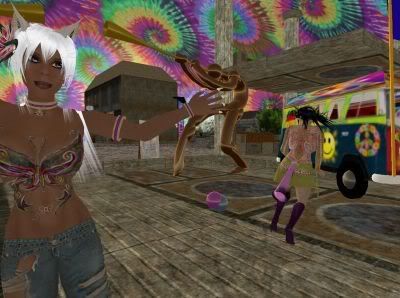 Lumina, Tensai bouncing to her left. She was hard to catch, she was slinky.
DJ Edward, in the shirt we all fell into for miles. He played all the grooviest tunes...the Archies...David Cassidy...Sonny & Cher...the Doors...the Animals...the Fifth Dimension...it was beautiful, man, just beautiful.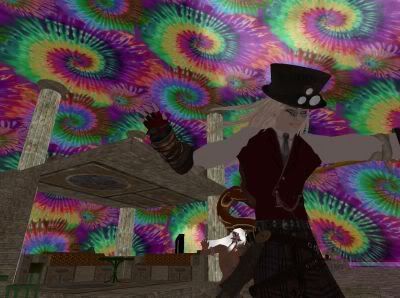 AzA Zymurgy, new resident to Steelhead. Very nearly won with this outfit...which Lumina tells me is his everyday togs. Groovy.
Winner of the Grooviest Guy contest (with one vote for Grooviest Chick), Fawkes. When you come to Steelhead, be sure to wear flowers in your hair...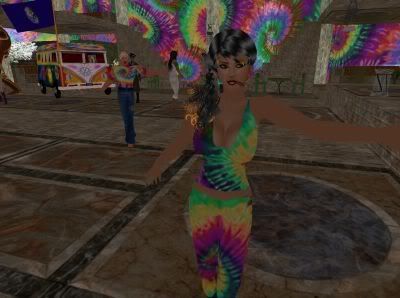 Miss Kristin, Bogarting the joint. (She was the other one of the two Grooviest Chicks of the evening...)
Etty Epoch came by from the circus. We're glad she did.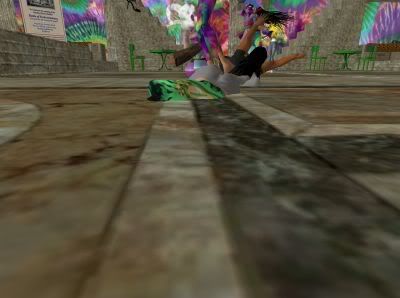 I couldn't get a really good snap of Puck, man...he kept falling down!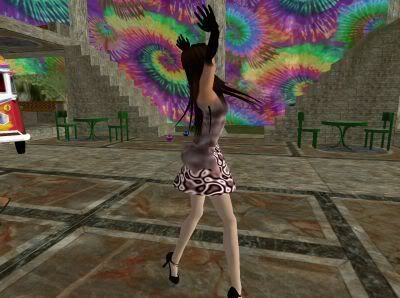 And Graceful Gabi...her dress had so much going on, my Instamatic kept blurring out! Such a pity...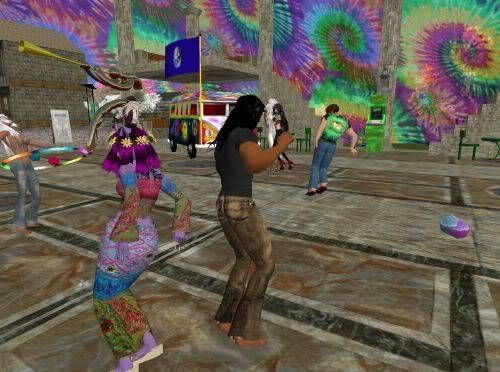 From left to right: Lumi with her hula hoop, your purple hostess, Dirk DaSilva, Lunar, Asiyah, and Puck (amazingly upright!).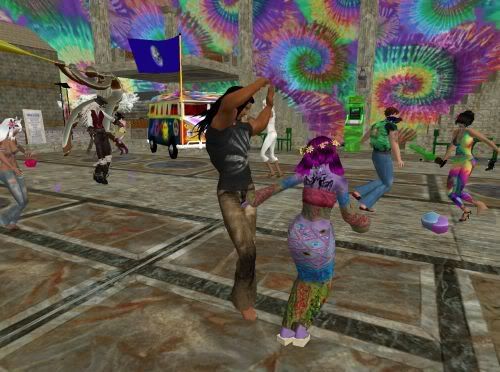 From left to right: Lumi, AzA, Tensai, Dirk, Lunar, me again, Puck and Kristen with her bong.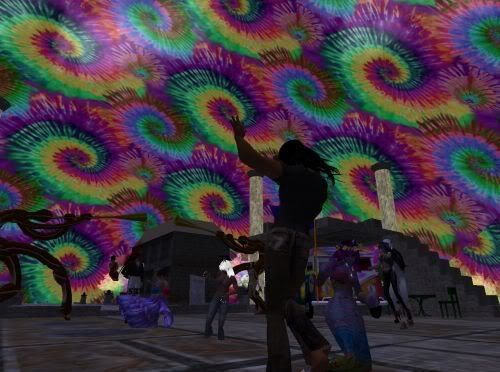 From left to right: Kattrynn, Lumi, Dirk, me, Asiyah again, and Lunar spiraling around from the back.
Check out that sky, man...isn't it beautiful?
Groovy night, really an experience. Tune in, turn on, and we all danced the night away. The universe spun and we were
there
, you know, really...just...
there
...
Well, y'know how it goes.
Now to get back in world and dress in something a little less...psychedelic.