Meet Dexter.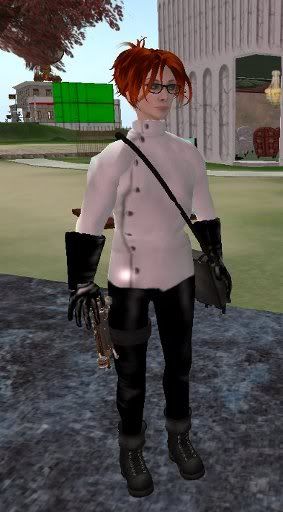 I should point out,
this Dexter
, not
this one
. Just so we're clear.
He's Dexter Genesis in SL. Age fifteen, boy genius, and cursed or blessed with his equally intelligent, but far more scattered and accident-prone sister, DeeDee.
Meet DeeDee, while we're at it:
Her name is Deedee Calamity here, and she seems a little older than her
small-screen counterpart
. Also...there's been some sort of...accident in the transfer: she's...clockwork on the grid.
Now, all residents of Caledon know, there is little difference between clockwork and organic life on the grid. But--at least in her own universe--she
was
an organic girl, and only here is clockwork and gears.
She seems to have retained her sense of humor, which is a good thing. Me, I'm wondering how many other universes SL is going to bridge before we're done. First the WoW Gateway, which funnels traffic both directions; then the Wulfenbach contingent; now, Dexter and DeeDee.
Gosh. Who's next?
Also, advance notice (and I'll try to get a location SLUrl to tie to this): reserve May 30th if you can:
(Thanks go to Edward for getting me the pic; I don't know if he created it or not. Good portrait of the Clockwinder, though.)
It's insanely early (for the people on SLT), but it's a wonderful build opportunity, and a wonderful celebration of Mr. Tenk's time on the grid! Attend if you can. More information to come!