Just when you think it's safe to go into
JIRA
again...well, actually, this is more a report from the front lines.
Mr. Gryffin Hax is somewhat well-known in Caledon for avatar paintings. He was commissioned to do one for some Caledon-based celebration, and his chosen subjects were Desmond Shang--our Guvnah, sometimes I think the hardest-working man on the grid--and Caledon's own clockwork princess, Miss Cornelia Rothschild.
Today, that image--that
completely innocent image
, of an adult (the governor of Caledon,
surely
above reproach!) standing next to a young girl (Miss Cornelia, talented maker of hair, sublime songstress, charming to the extreme and above reproach, herself!)--was disallowed for the cover of Caledon's chapbook for SL5B.
STANDING
. He is just
STANDING
next to her.
Nothing else.
NOTHING ELSE!
This? This is
ludicrous
. And infuriating. And deeply,
deeply
STUPID.
Y'know, at least when I got my reputation hauled over the virtual ashes, I knew I'd done
something
to deserve it. While it wasn't
penetrative
, I
was
only partially clad, and I
was
wearing a shorter (
NOT
child, I stress again,
NOT
a child av's shape!) doll shape than I do these days. And my partner in that image--that so incensed so many people--
was
taller, and broader, and most
definitely
male.
Did I mention Governor Shang and Miss Cornelia are
fully clothed
in Mr. Hax's painting? Quite respectably so, not that I would expect otherwise from either of them. And yet they're
still
treated as something shameful, something that
by its nature
needs to be denied, repressed, swept under the virtual carpet by a group of small-minded, very petty-thinking individuals.
It's just plain
dumb
. And I'll say again, just plain
wrong
.
Meanwhile, in non-ranty news,
Skin City
is having a hunt. For bottlecaps: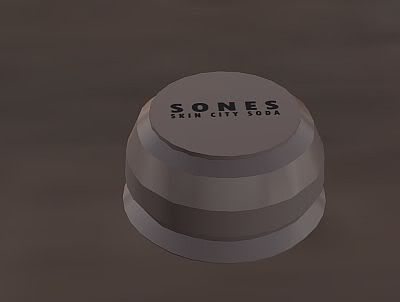 Yeah, they look nice and large, don't they? Let me let you all in on the
real
size of the things: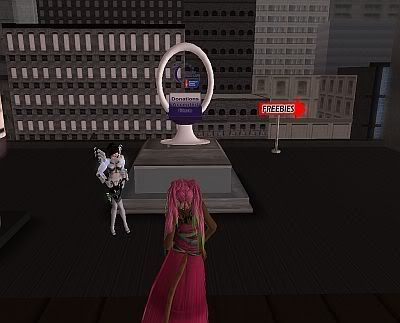 Yeah.
This? Is gonna be tricky...