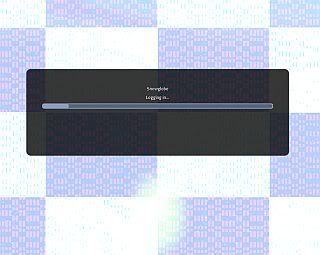 Perhaps my graphics drivers *are* outdated...I usually don't get so
many
of these glitches in a
row
...
Topic #5 - Blogger's choice! Write about anything that's on your mind!
Well...okay, I usually do that anyway. So today's thing that's been circling is...what if the sky isn't falling?
Hear me out. And this better make an impression, because I am quite sure the management of the Labs adores me like heat rash at this point, if they notice me at all. And yes, I believe strongly that the Labs will cripple their product, empty their world, and end up selling off the ragged shreds to the first buyer for half what the company's currently worth, if they keep going down this path.
But. Posit: what if this headstrong rush to the cliff's edge was what M was trying to stop? Oh, even I don't think it's likely, but just--for an instant, entertain this--what if that's what he was trying to do? 30% reduction in staff is a lot, and no one is going to tell us there weren't a lot of long-term Lindens in that mix, but...there were a lot of new ones, too. People who were involved in the OpenSpace debacle. The cack-handed development of Zindra. The Enterprise system. The push towards opening the source code. The wholly FUBARed mess that is XStreetSL, start to finish.
These people also went. What if M just did a clearinghouse of everyone who said "Yes sir, grand idea, we'll get right on that" without considering what it meant for the world he now owned?

So, didn't stay long IN world, because I had to immediately fling m'self into limbo again, but I was in long enough to see the notecard from sulvitri Barbosa:
BULLYING & SLANDER - Greetings all, It is sad for me to say that Kindred Retail and more importantly myself (sulvitri Barbosa) and tani Darkstone have fallen victim to bullying and slander in secondlife by serenity Peart and Varacolaci Lagerlof her partner. serenity has sent notecards falsly quoting me to our friends, customers and shop owners that rent with us. The bullying is not just in secondlife but also in Skype and email. The things they have wrote are discusting and untrue. I know from research that we are not the first to be treated like this by serenity and her husband. This behaviour can not continue. If you have recieved a notecard or group message i urge you to report it to Lindenlabs. We need to stand together against BULLYING!!! Thank you for your support. If you do not wish to recieve these messages please remove yourself from our hippo vendor group at kindred retail main store or contact me directly. Thank you[.]
Huh. So I looked into it.
Serenity Peart and Varacolaci Lagerlof were both born in 2005, and--at least on Lagerlof's side--
seem
to be tied to Kindred, in that this pick remains in his profile:
OUR FAMILY SUPPORTS K.R.O.S. KINDRED ROLE PLAY SYSTEMS. WE ARE DECENDANTS OF ROMANIAN VAMPIRE(STRIGOI) VARACOLACI. OUR FAMILY IS UNIQUE AND PROUD UNDERSTANDING OF THE SCRUTINY OF OUR KIND, THE ROLE WE MUST FACE AND THE HUNGER THAT WE MUST FEED TO SURVIVE.
So...what's really going on? No idea--yet. But I'll be asking around.
Want a free book
? There you go.
"Linden Lab is 100% focused on delivering an extraordinary virtual world experience and all of our work is pointed in that direction."

Mark Kingdon said that. Mark? We don't believe you. But there doesn't seem to be another option, so...we're stuck with you, right now.
I'm here at least until they ban things that I am, like creator content, dolls, or furs--after that? There'd be zero reason to stay.