((RP mode))
Two days in, I'm already twitching. I'd expected...I'm not sure, recovery? It's not what I'm getting.
Last night, I was able to contact Baron Wulfenbach, and he verified that, while I seem to have a certain...radiance...it's not
actively
radioactive. I suppose that's a good thing.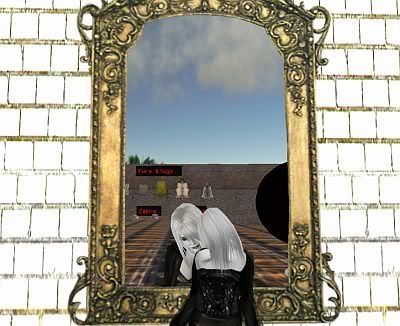 This is the face in my mirror, now. This is the face I've seen for three days. It's not a face I know, it's not a face I understand.
But I can't change to other faces, other forms, I'm more familiar with.
Is this how everyone else feels? Day by day, the same image, the same face, the same eyes...never changing, never anything
different
...
My shifter soul wants the mirror shattered, wants the freedom of change again. Instead, I sigh, and go back to the tree, and spend more time resting.
Eventually, I tell myself. Eventually. I'll heal and be able. I'll heal and I'll change.
Someday.
Make it soon...