I've been named an honorary Caledonian by one who, if they do not have the power to make such pronouncements, has seized such authority, and has not been challenged on its use. I am treating this as a high honor, actually, because with very few exceptions, the Caledonians I've met have been affable, friendly, committed souls who are joys to interact with.
Do I feel like a Caledonian, honorary or not? Well...not precisely. So much of my life on the grid is tied up with....pursuits that are not precisely Victorian. Dance clubs, competitions, costumes involving a great deal of spandex...not exactly appropriate for Victoria City, you understand. Among others. Besides which, I am still baffled when presented with more than two forks for a meal, and the grand balls held during the social season--while grand indeed--make me oddly uncomfortable. It's lack of familiarity, surely, but also...I think some part of it, if one doesn't understand all the social cues, one misses much more than one knows.
At least, this one does.
And I'm honest about this, at least--I know my history. My father was the youngest son in a tengu family, high above the mountains of the prefecture. My mother was a feral neko with some unusual traits in her bloodline. Together they produced me, neko only partially, human only partially, many many things only part of the time. Put me in high society and honestly, I'm more tempted to crawl under the table and throw bones at the guests.
I do my best, I'm as polite as I know how to be. But it's one reason I stay in Steelhead--or parts further south, on the mainland--because there, when I slip, I'm gently chided at best--and that is
if
anyone notices at all.
In the meantime...the odd flipping between space, sea and reality continues:
At least the sunset's pretty?
You can dimly see the horizon line on this one. Both of these, by the by, were simple sit-on-object, stand-from-sitting view relocations. I'm very nearly used to this now, which is tragically disappointing.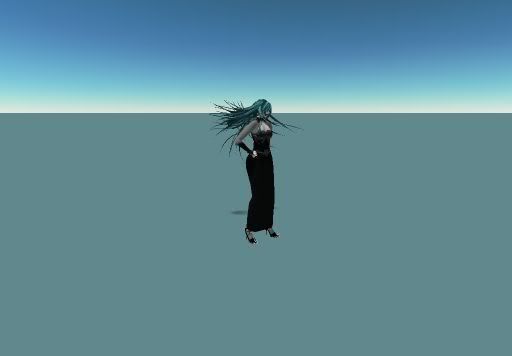 The only thing all of these incidents share? The fact that I sat down upon, or rose from, an object. It doesn't seem to matter
which
object, just that I
did
interact with it in some way. So disheartening...
And familiarity breeding contempt and all that? I'm already more than tired of the scenery.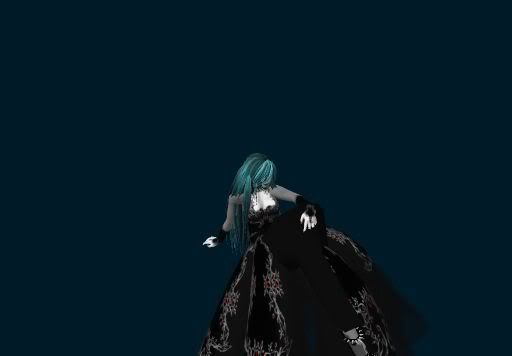 Under the ocean, up in the air, doesn't seem to matter, and seems to be entirely random as to which one I'll get. Oh, and the 0,0,0 bug has ceased today. Now?
All the ocean flips are dropping me to 0,0,1. *Aheh*.
If nothing else...it is slowly, by virtue of the necessity of choice (it's either learn this lesson or go screamingly insane), teaching me patience.
I suppose it's long overdue...
...and, as usual, we can't have simply flipping, noooo, we must have weirdness, too. Like coming back from a hard crash to find oneself in a different skin entirely:
::sighs::
And it's not even Linden default skin. It was...some skin I haven't yet
seen
yet. I'm not even entirely sure it's one that I
own
....