I can't decide if
this
is part of what's wrong with SL, or part of what's right with it. All I know is: she's pretty, she seems fun, and she NEEDS TO LEARN TO SPELL.
Seen at the
::nostos:: ::deer::
sim: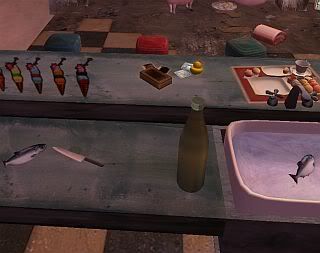 Twitching fish. Seriously: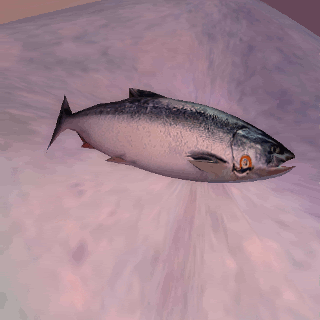 See?
Then, seen at
Blue Blood
:
This is a new craze I am
desperately
hoping does not catch on. Miss Gypsy Dyrssen of
Osmosis Gadgets
designed this, and the concept is simple: click the board for fifteen minutes. If you get more clicks registered than anyone
else
clicking the board? The board sends you the prize. The board then resets, and...someone else tries to win. By clicking the board.
For fifteen minutes straight
.
Brutal on the hands.
Now, by going to the
main store
, I
might
have picked up the trick of how to win at it...but I'm not sure it works so I'm not going to say it here.
(But I'll try it next time I stop by and let you know if it works.)