Anyone read UUID?
[3:26] MystiTool HUD 1.0.23: Collision with "73772908639014 Linden", Owner: fe165e8d-e79e-4dbb-809e-5918ead67ac0
If it's not one thing, it's another. Tonight? It was giant boxes griefing Rivula.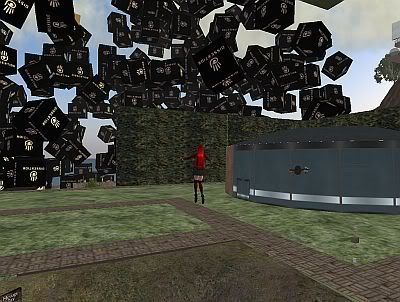 I love Rivula, I do. I admit it. I unabashedly love the sim, in spite of the fact that it was left on a category 3 server when the whole of the grid had been converted to category 5. I love it in spite of lag, in spite of weird Polish neighbors, in spite of the sheer tonnage of new folks--many of them naked--who wander through the sim
en masse
.
Which is why it's all the
more
frustrating when people grief Rivula. Because really, what the hell do we do?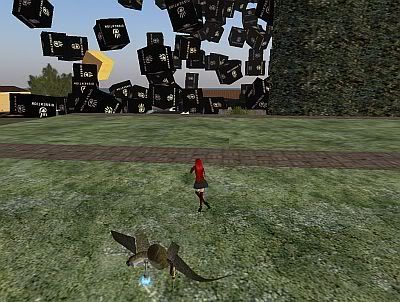 I mean, think about it. We're hardly a "name" sim, even to the folks at the Labs--as evidenced by the fact that they forgot about Rivula entirely when the update happened. We're quiet--by mainland standards, nearly abnormally so--and generally, the only oddities we have?
We
bring in.
Well, God, sure, but hey, he's mostly gone from the sim now.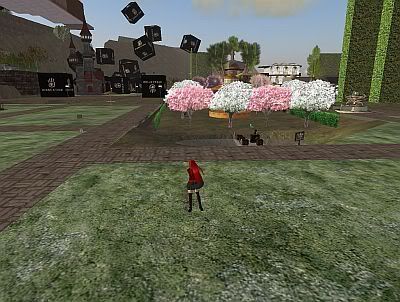 But out of the blue, this. Gigantic 'dissenting' boxes. They didn't do anything but exist,
largely
, but it was frustrating. I got knocked off the dock initially, before we noticed them, and then all hell broke loose in box form.
And people, people,
please
--if you're going to be stupid
and
grief some sim full of folks you don't even
know
, could you at least do something for me? One little thing?
LOOK UP YOUR WORDS BEFORE YOU POST 'EM, WOULD YOU?!?
dissension
Noun
disagreement and argument [Latin dissentire to dissent]
THANK
you. Idiots.