I'm starting to develop a severe issue with number-named residents. You know the ones I mean, the ones that set up their accounts to answer to "Julii69" or x09sevengirl90x" or some such.
Or proevo69julian Adamski, the new resident I just banned off my property in Lunitarium. He's the first name on the new list.
He flew up, banged himself several times against the structure--at which I told him to back off and stop violating my house--banged around several more times, then found a gap in the roofline (I'm still building said house) and darted inside.
Whereupon he found himself upstairs in the mini-loft (also unfinished), couldn't figure out how to get down (it's called the connecting ramp, you knuckle-dragging idio--anyway), and jumped on a nearby poseball to attain the main floor.
So I asked him why he was there. Nothing. No answer. I froze him in place and asked him again.
Still no answer.
So I bounced him. I mean, really, what would you do?
It seems to be going around. Miss Torricelli discovered a Miss Em Xue--and frankly, naming her "Miss" is just the barest bit of courtesy I can manage, I'd much rather call her more vile things--had set up a fully scripted, animated dance club/space station over her home. She discovered it when she wondered of a morning why her parcel had no prims.
Well, that would be why!
Meanwhile, a friend of mine asked me to help his new submissive (and honestly, where in the hell is he
finding
these women, it's
unbelievable!)
get a job. He mentioned stripping. As I used to dance myself, I IMed her while pulling up her profile, and realized Yuuki Bookmite was born on the 12th.
Of this month
.
And yes--
wanted a job stripping
.
Her profile had the immortal line--until I told her she needed to change it--
"But she will submit to anyones sexual desires unless she has gained permission."
. (I told her she
really
needed to add the "not" before "submit".)
Honestly. I'm all for helping new friends to the game out. But if they're this irretrievably
stupid
, why should we bother??
In other news...I'm trying to make another house.
This: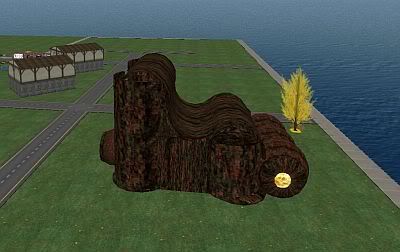 is the house I'm currently building.
This: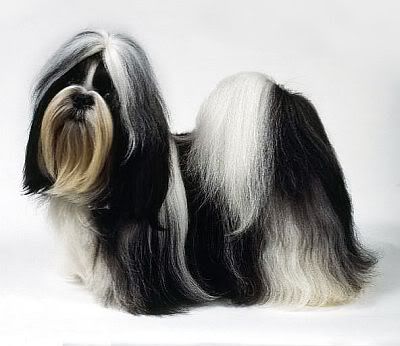 is, okay, a Shih Tzu, and when I named the house, I was thinking of another dog, but hey...
But that's why I'm calling in the Bark Pomeranian. You can see why, right?
Right?
*hears crickets*
Fine...but really--what would
you
call it?
In the meantime, I need to figure out how to
fix
it...I'm thinking of adding trees. Which means I need to find branches. This is not proving to be easy...
Finally, by way of
Lord Bardhaven
(who found it on
Dr. Mason
's blog), comes this odd quiz-thing:
You are The Empress
Beauty, happiness, pleasure, success, luxury, dissipation.
The Empress is associated with Venus, the feminine planet, so it represents,
beauty, charm, pleasure, luxury, and delight. You may be good at home
decorating, art or anything to do with making things beautiful.
The Empress is a creator, be it creation of life, of romance, of art or business. While the Magician is the primal spark, the idea made real, and the High Priestess is the one who gives the idea a form, the Empress is the womb where it gestates and grows till it is ready to be born. This is why her symbol is Venus, goddess of beautiful things as well as love. Even so, the Empress is more Demeter, goddess of abundance, then sensual Venus. She is the giver of Earthly gifts, yet at the same time, she can, in anger withhold, as Demeter did when her daughter, Persephone, was kidnapped. In fury and grief, she kept the Earth barren till her child was returned to her.
What Tarot Card are You?
Take the Test to Find Out.
...which, frankly, seems like the universe laughing at me. Abundance? Fertility? The nurturing impulse? Small little bunnies curled up at her feet next to the wheat fronds and the fruit?
Come
on
, now, who are they kidding? I'm about as fertile as Stonehenge, and frankly, my nurturing skills still pretty much fall into the "Get over it. Next." camp.
*shakes head*
They have no clue.
(Psst--one last thing--Sine Wave is hosting a multi-sim
pub quiz
this Sunday at 1 pm SLT. It's apparently a joint venture with OSGrid. Tell your friends.)